(22 Aug 14) I finally got the PST suspension installed in the front, new springs, shocks, ball joints and bushings. I also addressed the rear and used Energy Suspension for the bushings and Summit Racing for the springs and shocks. Afer much time and effot on the brakes, I decided to upgrade the front to disc brakes. The drums pulled HARD to the right and even each front wheel to the extreme did not fix the problem. I did some research and found that the Summit brand is really SSBC components repackaged. So I purchased the BK-1205 Kit. My research paid off and even some of the parts have the SSBC logo on them. And this kit works with 14" wheels, which is a bonus for me as I don't have to buy new front wheels.  Although I did have to do some "fine tuning" on the caliper brackets (noted in the images), everything fit nicely and dropped the car 2" as well.
          On a side note, the existing brake line fittings were so corroded that it was easier to remove them all and replace them rather than try and fix the one or two that needed service.
Can't wait for the local brake shop to power bleed the lines (to ensure my bleeding of the system was good) so I can drive it away (and stop)!
<![if !vml]>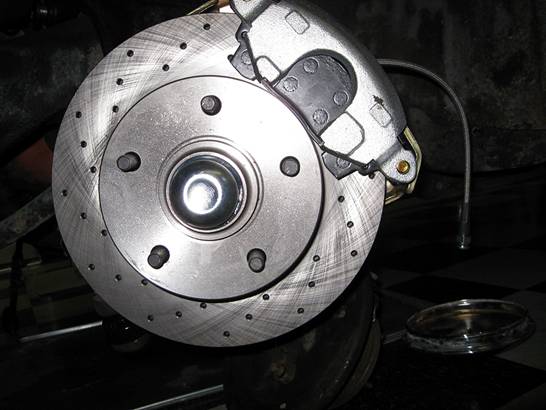 <![endif]><![if !vml]>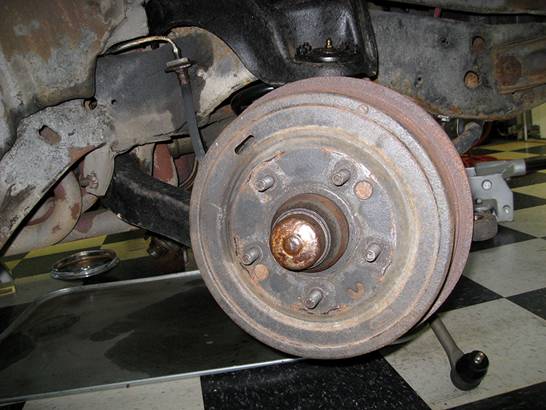 <![endif]><![if !vml]>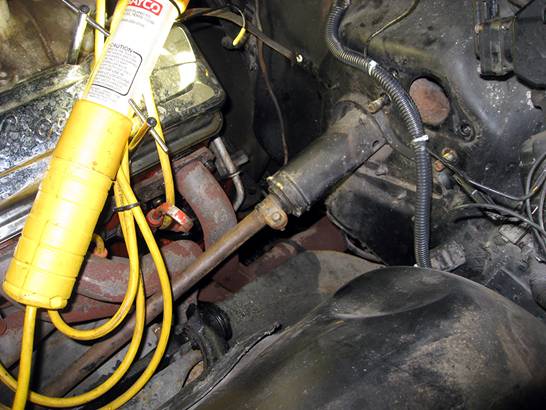 <![endif]><![if !vml]>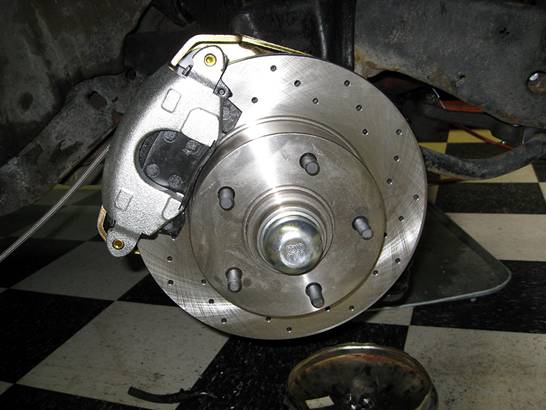 <![endif]><![if !vml]>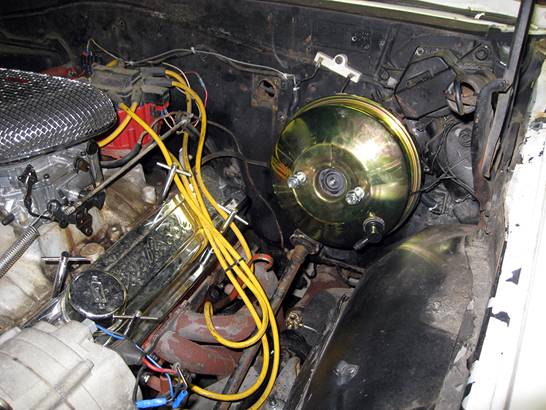 <![endif]><![if !vml]>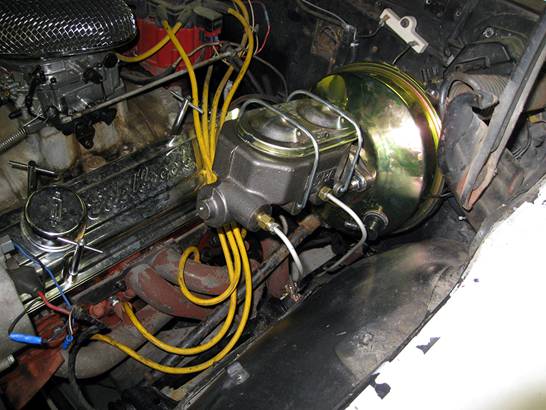 <![endif]><![if !vml]>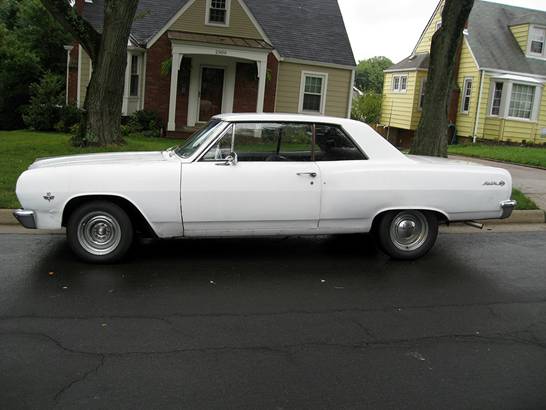 <![endif]>